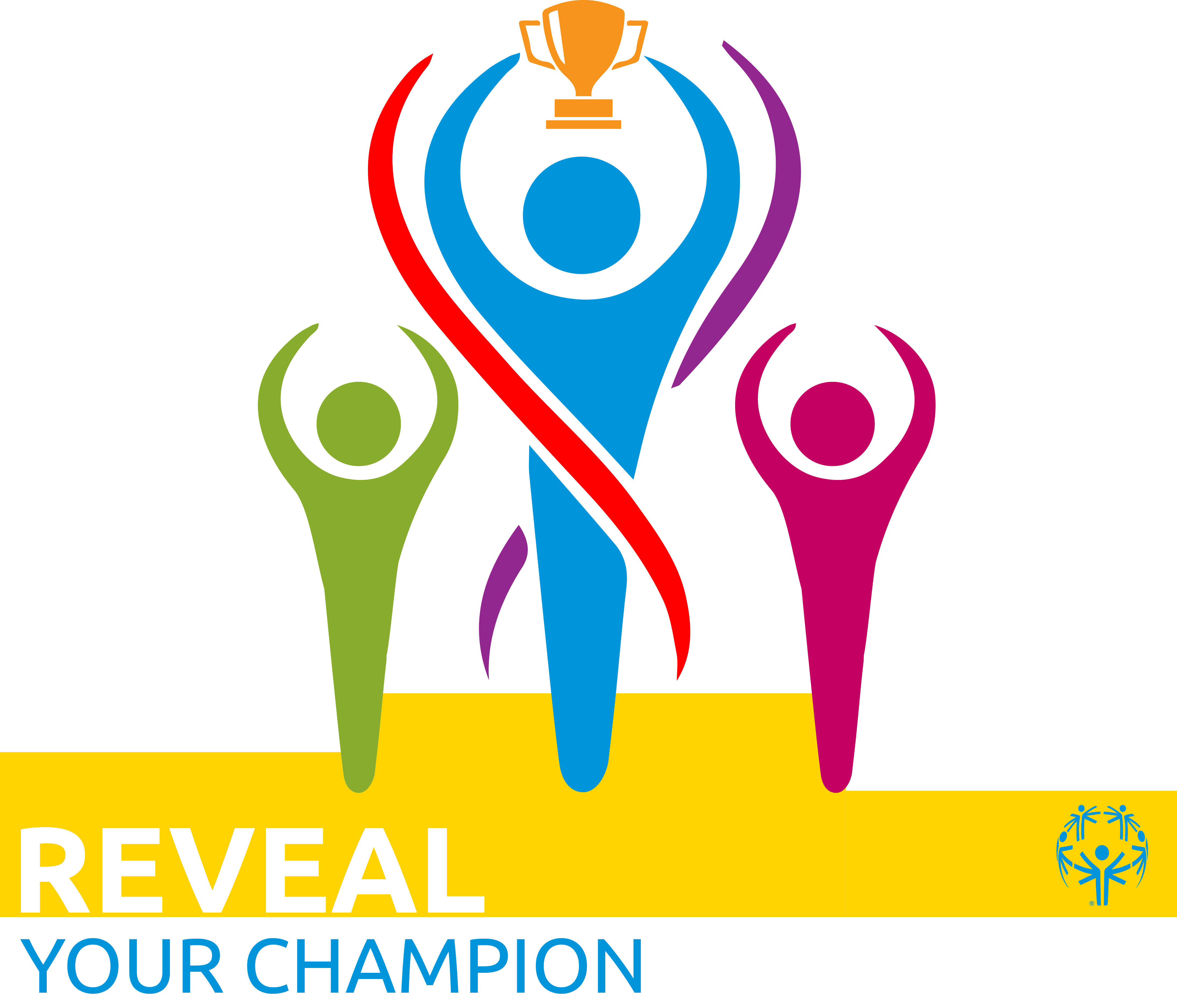 Reveal Your Champion
It's time to get moving with Special Olympics Ontario! Kick start 2021 and Reveal Your Champion!
What is the "Reveal Your Champion" program?
Reveal your Champion is a one-year training program that provides a variety of workouts focused on different areas of fitness to help you become the best athlete you can be! Each month program participants will set goals and work to achieve them. The program also includes health and wellness activities in addition to the workouts. WE are going to help YOU Reveal Your Champion!
How does it work?
Each month a new program will be published on the Reveal Your Champion website. Each day will consist of an activity or workout. You will be able to access all of the resources, including pictures and videos, here on the Reveal Your Champion website to help you complete the program. Prior to the beginning of each month you will set a goal for that month which will help you Reveal Your Champion!
JUMP INTO JANUARY
The first month of the Reveal Your Champion training program is the perfect way to get back into training for the sport you love! Whether it is running, jumping, swimming or throwing, we've got a training program for you. In January you will be introduced to all 5 training groups:
Strength
Endurance
Speed and Power
Balance and Flexibility
Speed and Agility
Throughout January you will focus on selected exercises in each workout group and will progress to a higher intensity each time we return to that training group. These training groups will help to build, stretch and strengthen all of your muscles. Reveal Your Champion training program has been built to help you become a well-rounded athlete and will benefit you no matter what sport(s) you participate in.
The goal for January will be to focus on building your workout routine, your familiarity with the training groups and workout styles and have you start to think about your training goals (see Training Goals for more information). Check-in each week in January to get your weekly program and follow the links each day for your at home workouts, activities and challenges.
---
"Special Olympics Healthy @ Home has become my daughter's daily schedule during this pandemic. I am extremely grateful!! It has kept her healthy mentally, socially and physically active and determined to be the best she can be."
---