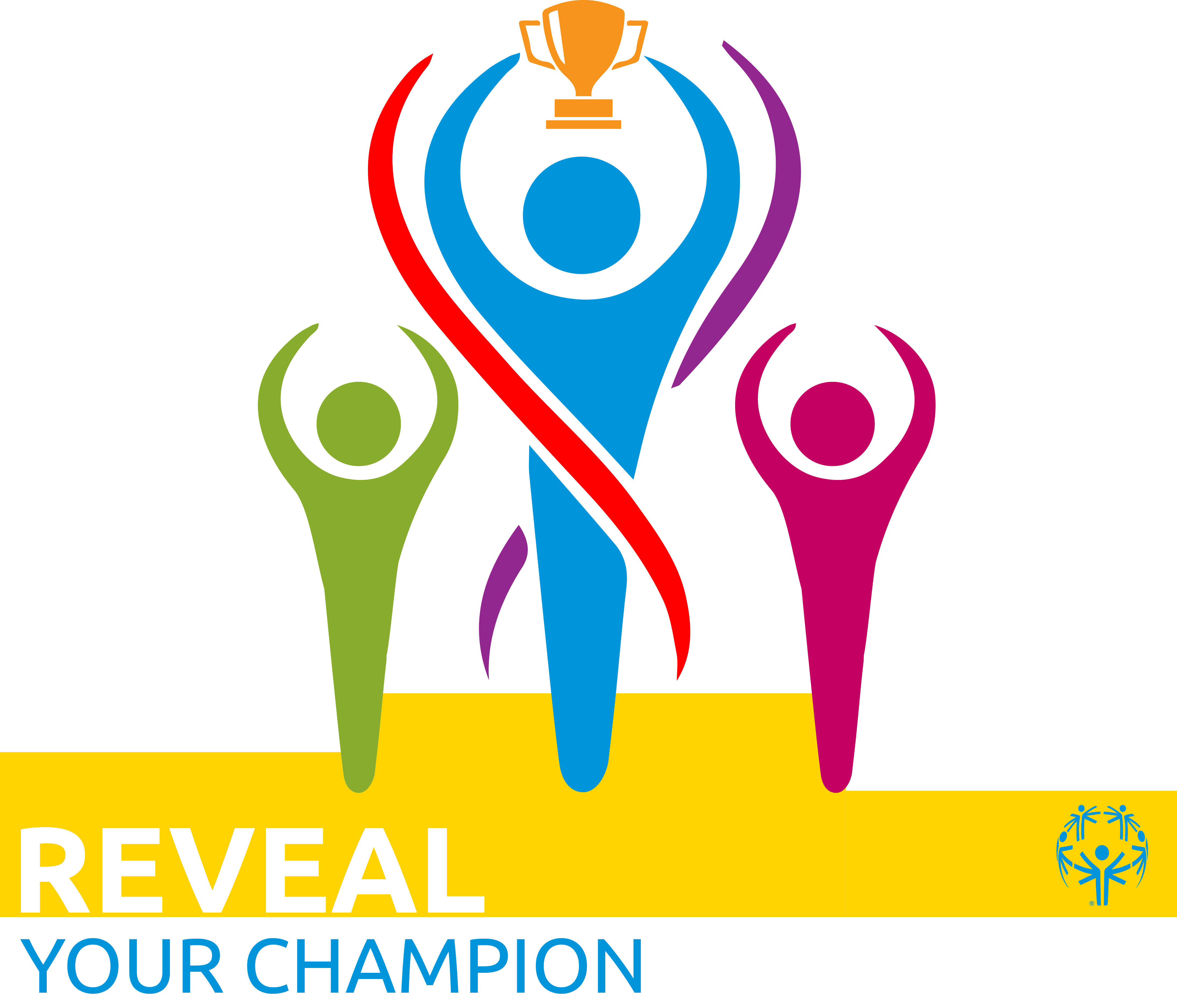 Reveal Your Champion
It's time to get moving with Special Olympics Ontario! Kick start 2021 and Reveal Your Champion!
What is the "Reveal Your Champion" program?
Reveal your Champion is a one-year training program that provides a variety of workouts focused on different areas of fitness to help you become the best athlete you can be! Each month program participants will set goals and work to achieve them. The program also includes health and wellness activities in addition to the workouts. WE are going to help YOU Reveal Your Champion!
How does it work?
Each month a new program will be published on the Reveal Your Champion website. Each day will consist of an activity or workout. You will be able to access all of the resources, including pictures and videos, here on the Reveal Your Champion website to help you complete the program. Prior to the beginning of each month you will set a goal for that month which will help you Reveal Your Champion!
IronMan May
This month of Reveal Your Champion, we are trying to push our bodies to go the distance! Your muscles will be sore, your legs are going to burn, and you are going to be panting. No Pain No Gain! We are strengthening your heart, your lungs, and making your muscles last longer. Endurance is important to many sports and everyday life. It is what helps you push yourself further and for longer, whether you are swimming, playing soccer, or skiing. Having good endurance means that you are able to perform physical activities for a long period of time.
So, what makes this month different?
If the weather is nice, try to take the time to perform any or all your training outside. This is the perfect opportunity to enjoy outdoor training when it is nice weather.
We are continuing to pair our monthly focus workouts with general workouts to make sure we are building well-rounded and strong athletes.
MyPAHL: Want to keep track of all your hard work and activities? Sign up for MyPAHL to help keep track of your day and workouts and earn swag along the way. Sign up today!
Reminders: Have your best workout. Make sure there are no electrical cords, loose carpet or furniture in your way. Clear away any objects or hazards and have a 6 feet by 4 feet open space. Workout with bare feet or wear running shoes, and make sure they are tied. Have water available to drink and remember to breath and have fun!
Set Goals, Achieve Greatness, and then set New Goals
The Reveal Your Champion program provides workouts for all participants. But how will you know how much stronger, faster, flexible and mobile you are getting? How will you know if you are improving? Each month we want YOU to set a goal that you would like to try to achieve that month. On our goal setting page we will have a variety of activities picked out that go along with the monthly theme. Follow the steps below to start tracking your progress:
Once you are registered in the program log in and visit the Goal Setting page to review the different activities
Select which activities you would like to work on this month
Set your baseline by following the steps for the activity and recording what you can currently do (ex: 10 pushups in a minute)
Decide what you would like your goal to be and record that in the Goal Setting form (ex: I can currently do 10 pushups in a minute; I would like to be able to do 30 pushups in a minute by the end of the month).* Remember to use methods such as SMART when setting your goals to increase you chances of achieving them!
We will send you prompts through your e-mail to remind you to record your progress throughout the month, log back in and tell us how you are doing
At the end of the month record the success you had and collect your MyPAHL Bonus points!
Are you ready to get started? Click below
---
"Special Olympics Healthy @ Home has become my daughter's daily schedule during this pandemic. I am extremely grateful!! It has kept her healthy mentally, socially and physically active and determined to be the best she can be."
---